April Fools' Day is a great opportunity to try something new, show off the fun side of your brand, and drive engagement with consumers. A well planned and executed idea could help your brand go viral, but it is important to make sure that if such a thing happens, it is offering positive coverage.
Over the last few years, some pranks by companies have gone wrong and backfired. In 2016, Google experienced backlash after introducing a new feature on Gmail, which was blamed for users not receiving email replies. The negative publicity that can be generated from a prank gone wrong, has pushed some companies, such as Microsoft, to step away from the April Fools' tradition altogether. In 2019, Microsoft instructed their employees to not participate in any pranks on the day as it could lead to negative coverage for the company or quickly spread misinformation across the internet.
Luckily, not all April Fools' Day pranks have to end badly. In fact, some have helped companies generate high engagement and therefore grow their online presence; we've put together our top 5 April Fools' Marketing campaigns from over the years.
1. Google – Pokémon Go
Concept:
In 2014, Niantic Labs was still a part of Google and on the 31st of March they announced a Pokémon challenge. The challenge invited players to catch all of the Pokémon inside of the Google Maps app to become the "World's Best Pokémon Master" and be offered a Pokémon Master job at Google.
Why this worked well:
Brian McClendon who was vice president of Google Maps at the time featured in this challenge announcement video adding credibility and fun to the joke. This prank once again showed Google at the forefront of creativity and innovative technology. Niantic Labs were the ones laughing loudest in the end; they separated from Google in 2015, and joined forces with Nintendo to launch Pokémon Go in 2016. That one went pretty well, as far as engagement and commercial success was concerned!
2. Jameson – Catchmates
Concept:
In 2019 Jameson Irish Whiskey announced the release of a new bottle of Jameson Whiskey called Jameson Catchmates. Playing on their own Caskmates range, it was built on the premise of people across the globe stealing a sip from their roommate's unattended Jameson. Jameson Catchmates was said to be equipped with anti-theft glittershot technology that when triggered releases glitter particles at the rate of 10 meters per second to catch the thieves green-handed.
Why it worked well:
This campaign was cheeky and fun, whilst also pointing out the irresistible flavour of Jameson Whiskey. The video also drove home the belief that Jameson Whiskey is meant to be shared not stolen. This campaign must have resonated with their audience, as it reached 33 million and had an engagement rate of 13.9%.
3. BMW – Lunar Paint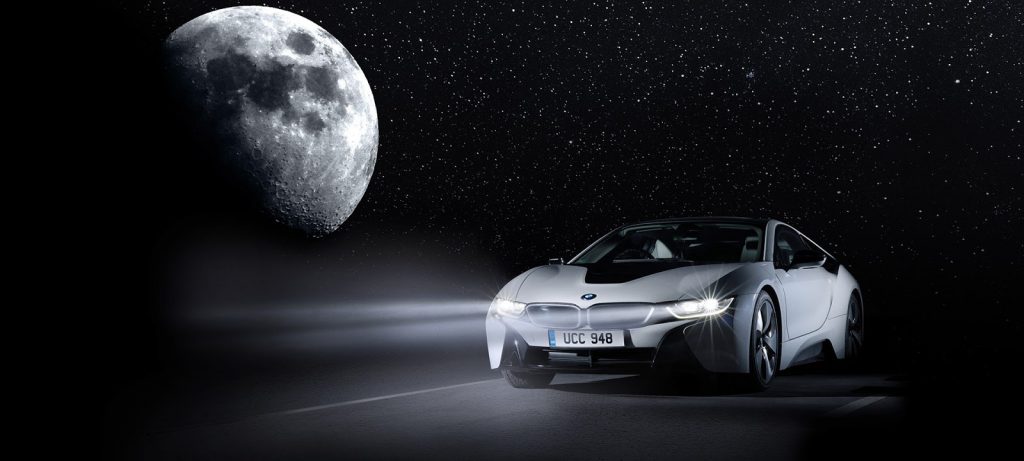 Concept:
BMW i are always trying to push the limits of electric driving and are committed to expanding upon their existing solar and digital charging solutions. In 2019, they announced the creation of a new Lunar Paint, that uses revolutionary photovoltaic technology to passively recharge it's electric cars overnight, extending your electric range even further.
Why it worked well:
This campaign drew attention to BMW's electric car range while alluding to BMW's commitment to discovering and creating new technologies. The press release also highlighted that while you wait for this revolutionary paint to be released you could try solar charging, and as luck would have it BMW offer a solar charging pad you can have at home.
4. Tayto – Dream Egg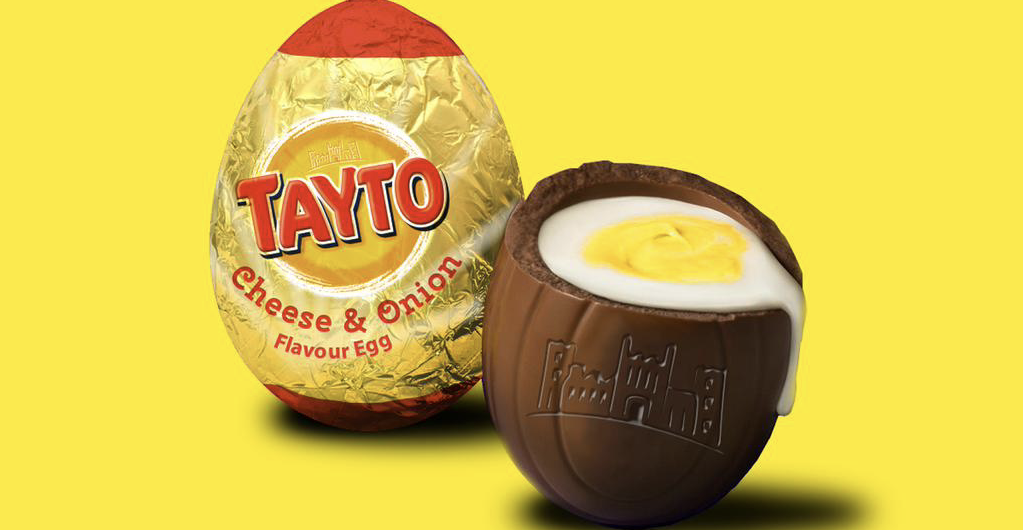 Concept:
2018 saw Tayto, one of Ireland's favourite crisp brands, announce the launch of their first ever sweet treat; a crisp-infused Dream Egg. Based on the Cadbury Creme Egg, the Tayto Dream Egg would contain a cheese and onion flavoured centre surrounded by a chocolate shell. Tayto announced the product would be on shelves in the coming days, right in time for Easter.
Why it worked well:
The product announcement prank was perfectly timed with Easter, positioning Tayto at the centre of conversation at a time when chocolate is usually the only game in town. The press release was published by the Belfast Telegraph and Love Belfast, which helped the launch generate interest. It helped add to the credibility of the Dream Egg idea too – though if you look at the articles closely there are a few hints that this could in fact be an April Fools' prank. The source from Tayto goes by the name of Penny McClucken, after all…
5. Virgin Atlantic – Is it a bird or is it a plane?
Concept:
In 2017, Virgin Atlantic went all out for April Fools' Day – and even got their president Sir Richard Branson involved in their project. The company published an article on their website announcing a world first in aviation; Virgin Atlantic had created the first aircraft with flappable wings.
Why it worked well:
Sir Richard Branson, face of the company, was featured in the promotional video. The exciting announcement coming from him gave the project an air of credibility. In the video, Sir Branson also brings context to the project by discussing his passion for birds and explaining how the idea of flappable wings came about. Canny use of graphs, technical designs, and expert talking heads meant there were some willing to believe that this was a real project five years in the making. Since being uploaded, the video has had over 203k views on YouTube.
April Fools' Day can be a great way to grow your brand presence online and engage your followers in a fun way. After a year of uncertainty and lockdowns, now is the perfect time to engage with your audience and put a smile on their face. How did your brand mark the occasion?
Need help planning your campaign for next year? Then get in touch; email gmiltiadou@zahramediagroup.com or connect through our Contact page.
Sources: