Pictured are Aine Flanagan and Carol Foley of Aldi Ireland, and Cathy Donohue, Digital Publisher at everymum, at the 10th annual National Parenting Product Awards (NPPAs) hosted in Dublin's Westbury Hotel on Friday, September 15th.
Winners of Ireland's 10th Annual National Parenting Product Awards Revealed
Over 2,500 Parents Nationwide Vote on Best Products for Baby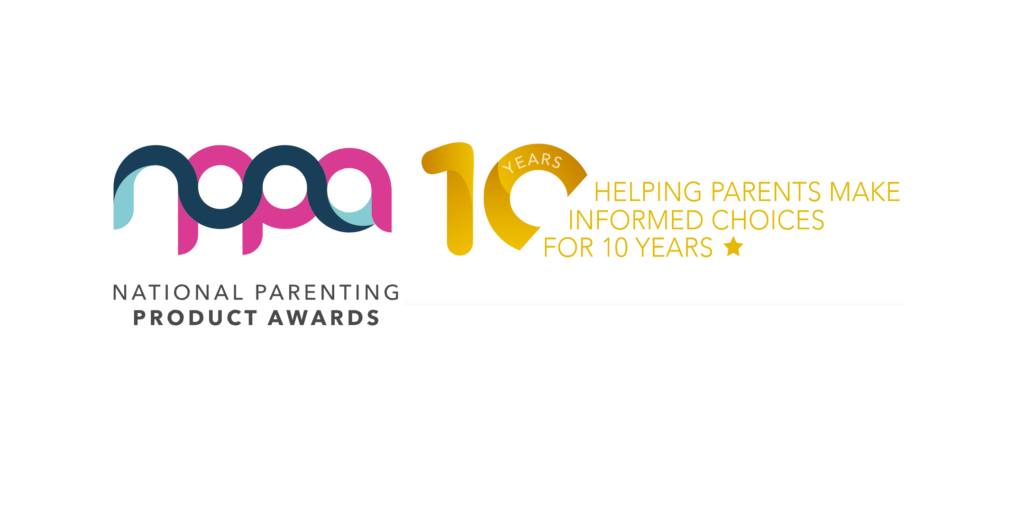 The winners of the annual National Parenting Product Awards (NPPAs) have been revealed at a ceremony hosted by Ireland's specialist parenting publisher and content agency, Zahra. 2023 marks a major milestone as the 10th anniversary of the prestigious awards.
The NPPAs are Ireland's first and only independently verified consumer awards for products and services for young families, which aim to uncover the most trusted products on today's market. Ensuring an expert seal of approval, NPPA winners are crowned using a robust, two-tiered research approach spearheaded by Core Research. This includes a survey with a national sample of parents with babies under three years of age, plus the testing of products by 15 specialists from various fields in the industry.
Based on the experiences of 2,761 parents nationwide, new research conducted by Core on behalf of Zahra shows six in ten parents said they would be likely to buy a baby product if the product has won a National Parenting Product Award, which is four times more than those who said they would make a purchase for their child based on a recommendation from a social media influencer.
This year, 209 products and services spanning 54 categories were evaluated by 2,761 parents across the nation. Some of this year's gold winners include:
Most family-friendly supermarket – Winner: Aldi Ireland
Best new product launch –  Winner: Aveeno Kids Range
Best car seat (from birth to 4+) – Winner: Joie Spin 360 GTi
Best travel product – Winner:  My Little Sudocrem
Best Pushchair – Winner: UPPAbaby VISTA V2 
Best baby skincare essential – Winner: WaterWipes Original Baby Wipes
Best cot / co-sleeper – Winner: Maxi-Cosi Iora Air Co-Sleeper
Best fertility support – Winner: Vitabiotics Pregnacare Before Conception
Best suncare product for babies and children: Winner: Childs Farm 50+ SPF Roll On Sun Lotion 50ml
Best baby sleepwear product – Winner: BabyBoo SnuggleBoo Sleeping Bag And Suit Range
Best baby food range – Winner: Kiddylicious Range 
Best Product for Breastfeeding (excluding breast pumps) – Winner: Multi-Mam Compresses
To see the full list of categories and winners, visit https://nppa.ie/
Commenting on the awards, Gina Miltiadou, Managing Director at Zahra said:

"We are so thrilled to announce the winners of the 2023 National Parenting Product Awards, now in its tenth year. Over the past decade, the awards have grown from strength to strength, with more brands and products entered year on year. This is testament to a number of things; brands who place their trust in the credibility built into these awards thanks to our independent research partner, Core Research, our panel of parenting experts, and, of course, the parents themselves – who share their honest first-hand experiences with each product and service. When parents see the NPPA award label in-store, on a pack, or in the media, they know the product comes highly endorsed by those they trust the most."
Naomi Staff, Managing Director at Core Research, added:
"We are so pleased to partner with Zahra to manage the research that crowns the winners of this year's highly anticipated NPPAs. These awards celebrate the best parenting and baby products that have captured the hearts and minds of parents for their trustworthiness, safety, value, and overall contribution to family life. These awards serve as a valuable resource for parents seeking top-quality products that enhance their daily lives."

To find out more information on the NPPAs, visit: www.nppa.ie
ENDS
For media queries, contact:
Grace Sallis
grace@zahramediagroup.com