Let's face it, these past few months have been quite extraordinary. And, that's because it's not often we experience something that affects us on a global scale.
With the first utterance of the word 'pandemic', there was a crushing amount of uncertainty weighing down on marketers across the globe. The landscape created by COVID-19 introduced endless questions for marketers like where to focus resources, how to adjust marketing budgets and whether or not they should be promoting their business at all.
But it wasn't the time to stop marketing; instead, it was a time to be strategic with their messaging.
With that in mind, we've gathered a handful of our favourite lockdown content marketing campaigns. These brands truly flexed their creative muscles and rose to the challenge of adapting their content marketing strategy to continue to build brand awareness and engage with and support their customers.
.
Virgin Media Ireland
Campaign: Connections That Matter social video series
This weekly, feel-good video round-up series showcased happy and positive, good-news stories from around the country, highlighting the wonderful power of human connection and the brilliance of the human race, connecting regardless of the obstacles put in its way.
Each video was made up of carefully curated user-generated clips which sat well under Virgin Media Ireland's umbrella above the line feel-good COVID-19 campaign. And, the driving message behind it all? That Virgin Media Ireland continued to keep its customers connected when it mattered most.
EMBED: https://www.youtube.com/watch?v=BMJxncvwFo0
.
Aviva Ireland
Campaign: Customer engagement webcam video
As part of their 2020 content plan, Aviva had scheduled a day of vox pop recordings in a busy Irish shopping centre to gauge what the Irish public had learned about a range of life experiences; from buying a first home, to learning to drive and starting a family.
Within the new landscape shaped by COVID-19 however, this was, of course, no longer possible. Therefore, pivoting was the answer…
They carefully selected more topical themes such as working from home and parenting during the outbreak, and utilised Zoom to a whole new level in order to capture all content remotely. And by doing this, they spoke to their customers and supported them with relatable content that showed they cared.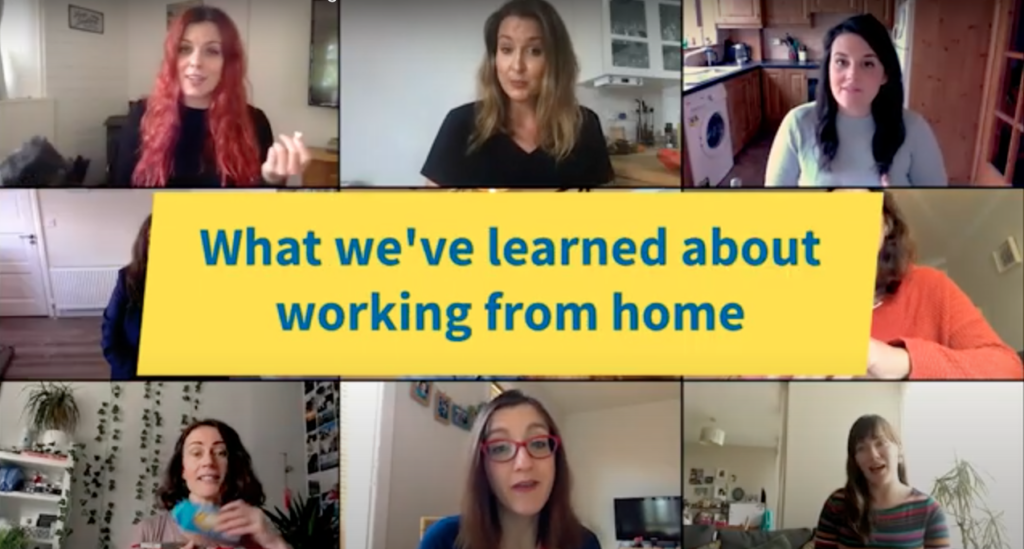 EMBED: https://www.youtube.com/watch?v=UdD-01052DQ&feature=emb_logo
.
DoubleTree Hilton
Campaign: 'Hilton at Home' guide
The hospitality industry was perhaps hit the hardest, particularly when restaurants, bars and hotels were forced to close their doors almost as soon as the pandemic struck. However, DoubleTree by Hilton rolled up their sleeves and got straight to it by developing a content campaign that would help them maintain their connection with their customers.
The hotel is famous for its delicious chocolate chip cookies; and when they had to shut their doors, they made the bold decision to share the much sought-after recipe so that people could get a taste of 'The Double Tree Hilton' at home.
They also created a blog called 'Hilton at Home' –a guide to making your home more hospitable. They demonstrated and reinforced their values of hospitality and generosity, by firstly sharing their secret recipe –and then knowing that their customers were going to be stuck at home for weeks, giving them tips on how to make their own homes more hospitable, by adding a few hotel touches.
They produced a video showing how to make the famous cookies and shouted it from the rooftops. And, this inspired a completely organic user-generated campaign of people sharing their chocolate chip attempts on social media.
EMBED: https://vimeo.com/405613197
.
Wellfest
Campaign: Wellfest Live
Wellfest is Europe's largest outdoor health and wellness festival. It's held in Kilmainham Hospital twice a year and attracts thousands of wellness seekers. It was scheduled for the 9th & 10th May and instead of cancelling it, the organisers decided to virtualise it and host it on IGTV.
They called it Wellfest Live and included a full line-up of all the wonderful things attendees love at the festival, from workouts and meditation to inspirational talks and cookery demonstrations.
Over two days, viewers could participate in all sorts of classes given from instructors' home studios. They even had cook-along cookery demonstrations at lunch time each day, and after the demonstration was over, they invited participants to post pictures of their creations on social media.
They even got their 'Wellfest home brew' coffee involved by running a competition that engaged viewers by asking them to send in selfies of them taking part in one of the virtual fitness classes. In return participants were sent a packet of Coco Brew ground just the way they like it!
The virtual festival was promoted heavily on social media and on their podcast which featured interviews with guests that were hosting sessions.
From a consumer point of view, getting all the perks of a festival without even leaving their homes was incredible. No travel costs, no parking hassles and especially in Ireland, no getting drenched in the rain!
And, from a brand point of view the experience could be extended far beyond the actual event through engaging content before, during and after.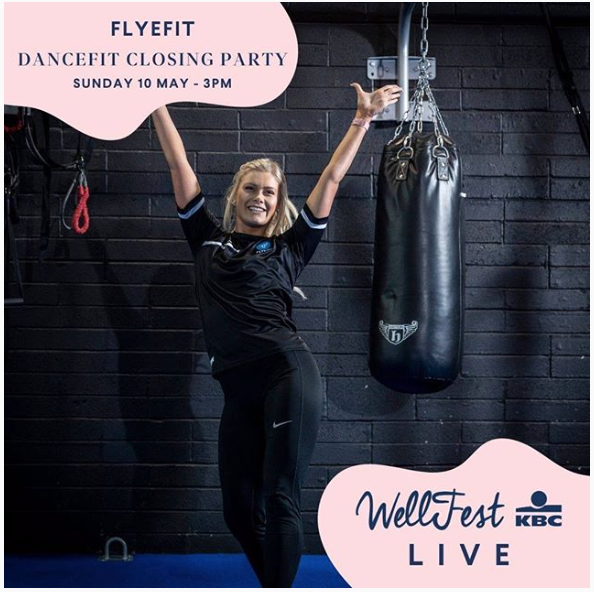 .
SAP
Campaign: Conference exhibition microsite
Each year SAP has a number of client summits where they invite existing and potential clients to listen to industry experts and also learn more about its products and services.
Due to the restrictions, this year, they had to virtualise it in a way that would still deliver the same level of expertise, thought leadership and lead generation.
They built a microsite that was designed like a conference exhibition hall. Guests could navigate through the hall and enter the 'rooms' they were interested in. There was a full line-up of presentations that they could watch on demand, once they had 'entered' the presentation room.
They also gamified it by asking guests to complete various tasks, such as completing a survey, to earn points in return for prizes.
This format is designed to optimise engagement and provides lots of insights about what people are actually interested in; making it an excellent lead-gen tool by generating a captive audience that is highly engaged.
There was no need to hire expensive conference venues or pay for travel, staff and set up. It's a clever create once, publish multiple times model, as they can now repurpose the content for multiple markets and channels.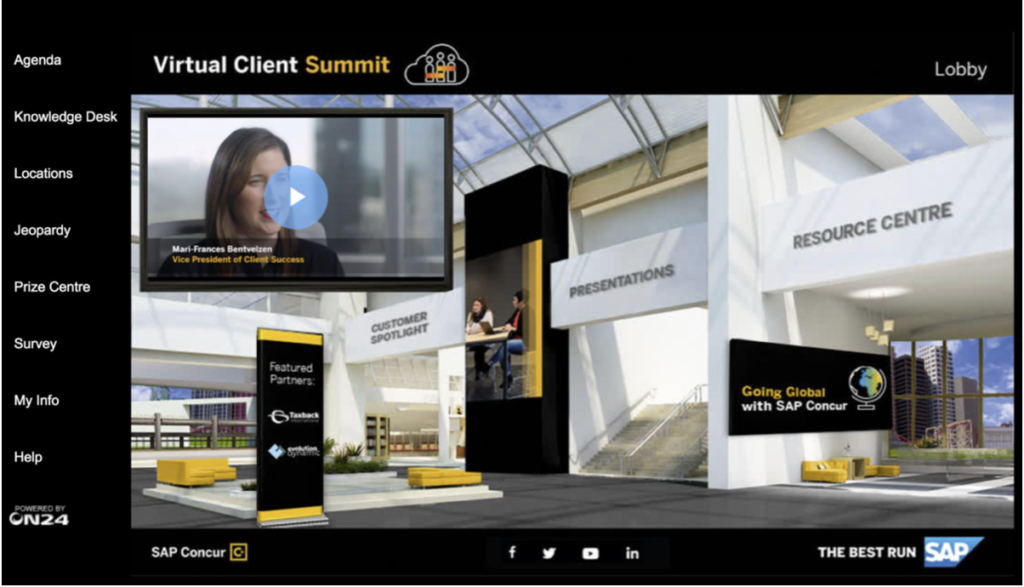 Whether it's virtual events, podcasts, outstanding blogs or viral video content, there's no doubt that interacting with a somewhat captive audience at this time is the greatest and most important thing than any marketing team can do. These are just a few of the incredible examples of great content that connects that we've seen over the past few months, but free to let us know in the comments below about others that might have also inspired you.
Are you a brand looking for a content creation agency to help you connect to your audience? Well you've found it! Get in contact today!
Still not really sure what content marketing is and how it can help your business grow? Click here.
.
Our MD, Gina Miltiadou, recently published an article discussing the content formats brands could still create while restricted, and plenty of these formats featured in some of our favourite content marketing campaigns during lockdown. She also recently spoke about content marketing during COVID-19 as part of the Irish Marketing Institute's lockdown webinar series. You can watch the recording here.
Need help with your content marketing strategy? Email hello@zahramediagroup.com or connect through our Contact page.
FEATURED IMAGE CREDIT: Photo by Ehimetalor Akhere Unuabona on Unsplash